Welcome to the most successful Dressmaking School in Brisbane
THE SEWING WORKSHOP™
Our founder: Ana Fataccioli is a former engineer with post degree in Productivity and Management ,who later graduated as a fashion designer, majoring in Patternmaking and Garment technology. Having cultivated her skills globally by studying in Peru, Brazil, Italy and Australia, she has over 35 years of experience in every aspect of patternmaking and garment construction. Ana is the Founder and Director of the Dressmaking School The Sewing Workshop™ in Brisbane, which has been running for 23 years since 1996. She had educated over 4,000 students in all aspects of sewing, fitting and patternmaking. Ana personally teaches most of the courses, and now is supported by industry trained professional teachers.
Our School The Sewing Workshop™ is an unrivaled Dressmaking School, with a well-rounded program to teach you to excel in the diverse areas of Fashion: Dressmaking, Patternmaking and Fitting.
The Sewing Workshop™ hosts small classes to maximize attention, and taught by industry trained professionals, with courses structured by Ana herself in effort to maximize learning to an industry standard. Over the past 23 years, we have perfected our courses and methods, which span over an array of specialties for you to choose from.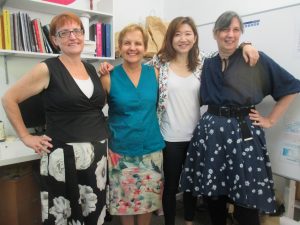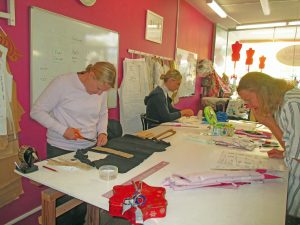 Our shop is situated at
1/9 Gowrie St. Mt Gravatt Central

, one block away from the corner of Logan Rd and Creek Rd.